Where are they now?
Yesandno
Yesandno was only in training with us for a short while before time was called on his racing career. He has found a lovely home with Di George.
He is now a member of Stoneleigh Riding Club so will be competing in all disciplines. He will be doing lots of xc competitions. Going to Beach in September. Having a fabulous time with him. Hopefully he will go bloodhounding in winter months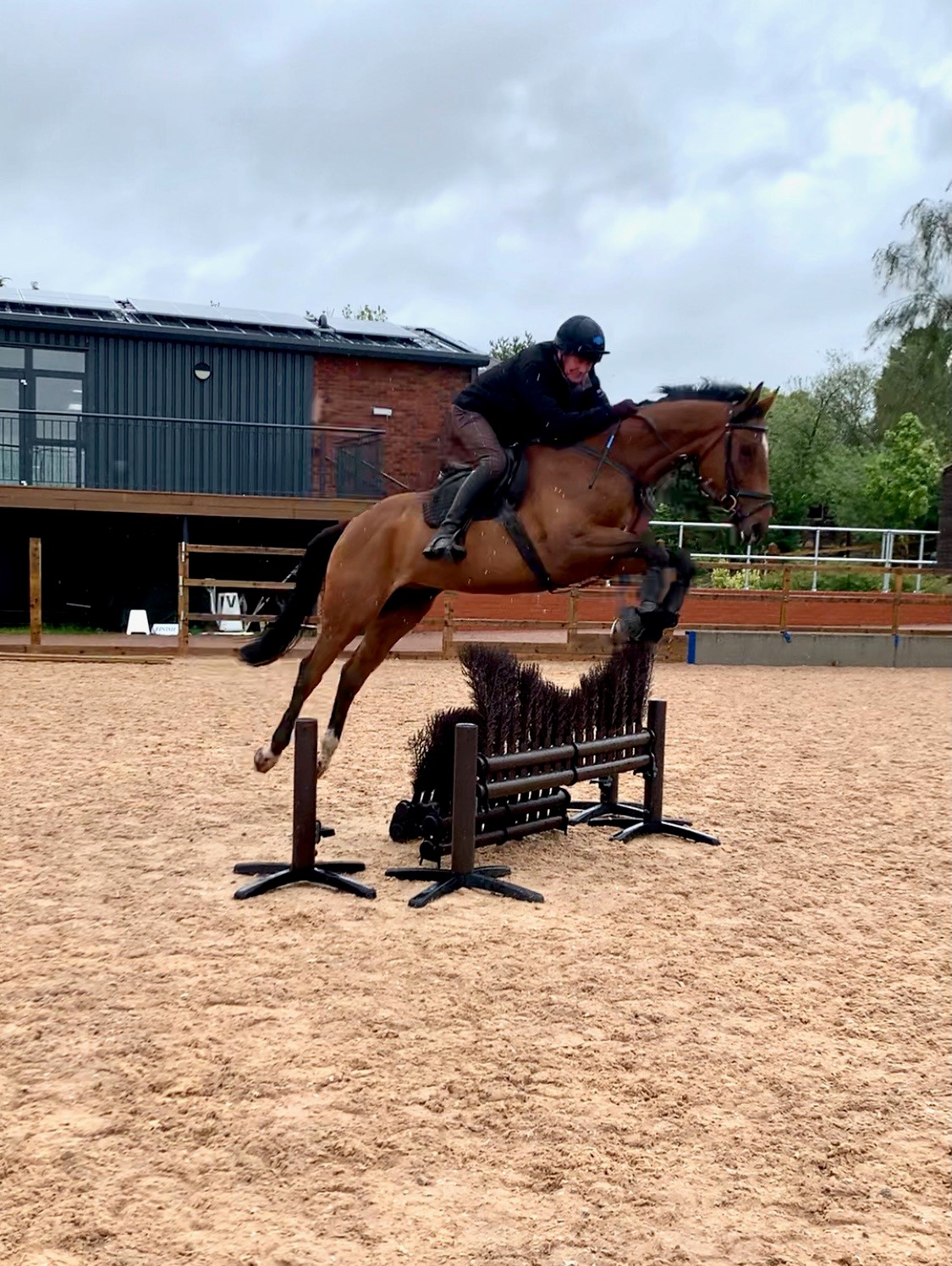 Sadlermor
Retired from racing in September 2020 having run a total of eight times winning and being placed. Sadlermor now fondly nicknamed "boss man" is enjoying his life after racing with new keeper Sian Dwyer who kindly sent through this update..." We have been on a few hunts, done alot of schooling and also started training to start competing with professional trainers. He's a lovely boy with loads of character, he's doing so well, at home he has jumped 1.2 meters. We are taking this year to progress and train him but he is coming on leaps and bounds, he's such a loving boy."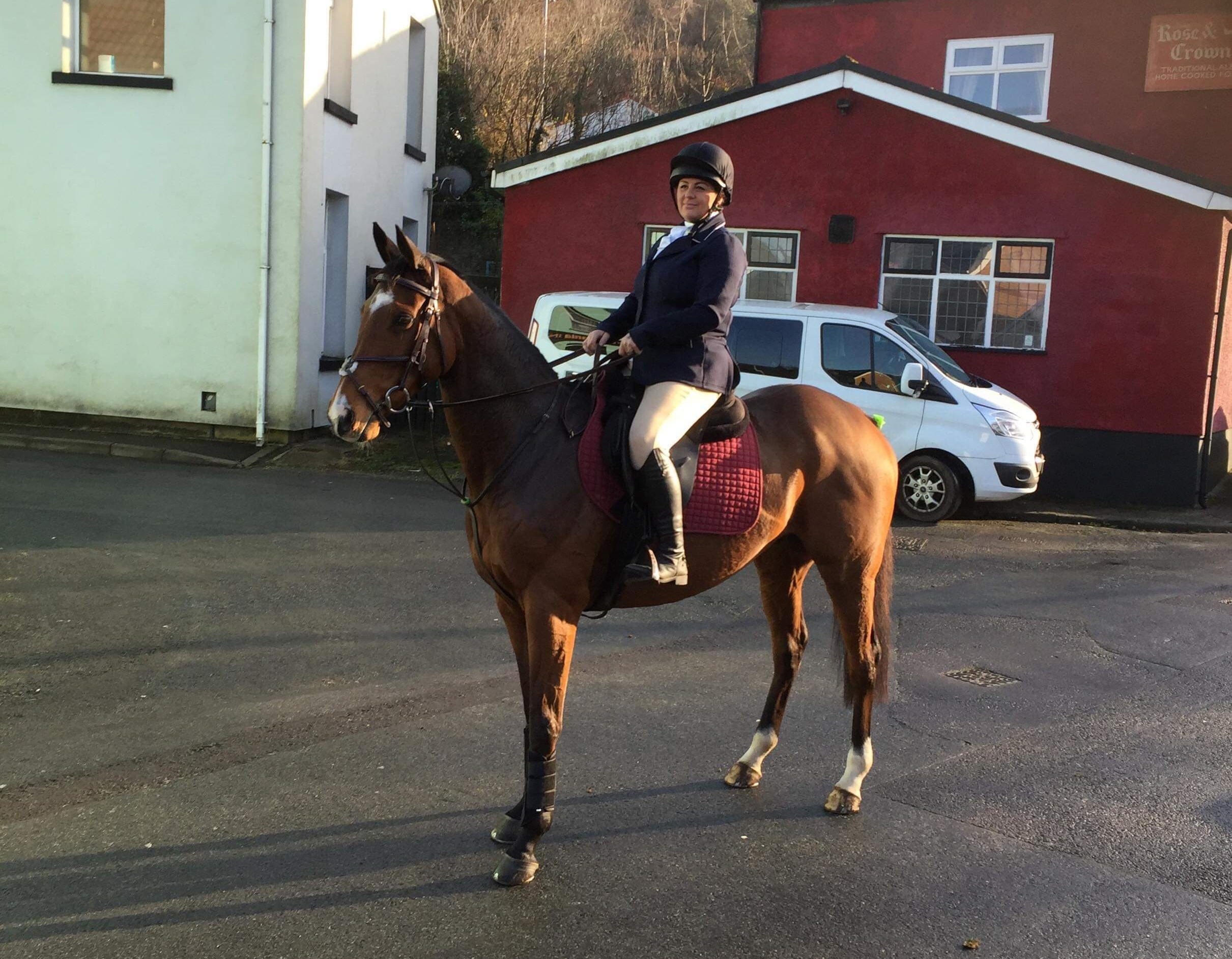 Minella Warrior
After a successfull five year racing career which included races at The Cheltenham Festival Minella Warrior was retired in March and swiftly rehomed to Kelly New "Minella Warrior has been enjoying a holiday over the last 5 weeks with me and he is thoroughly enjoying himself. He loves being extremely nosey and has to be the first to know what is going on at all times! He has made lots of friends already and is proving to be an extremely lovable guy! Can't wait to get started with the retraining and hopefully follow some hounds this winter!"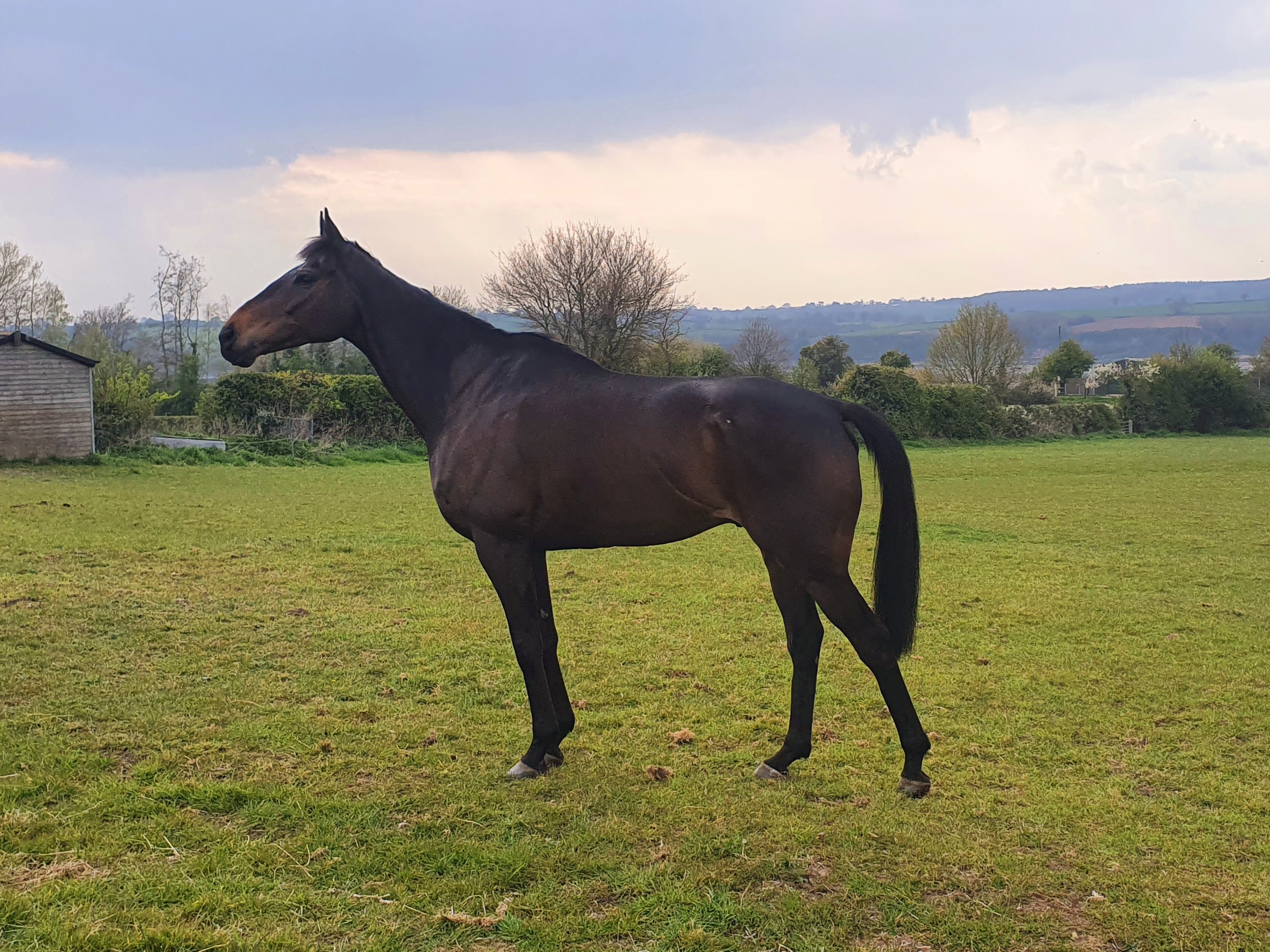 Rhosneigr
After two seasons racing on the flat for Charlie Hills, Rhosneigr came to Thorndale at the end of 2019 to race over jumps running eight times over hurdles which included a win, a second and two thirds.
He was retired from racing in November and rehomed to Rebecca Collins who has been enjoying him. "This is rhosneigr (Nigel) now named rolo, he is coming along perfectly and doing well, last week we got our first rosette together in dressage 2nd with a score of 70.83%. We are training for the up and coming eventing competitions our first being next week where I have high hopes for my boy"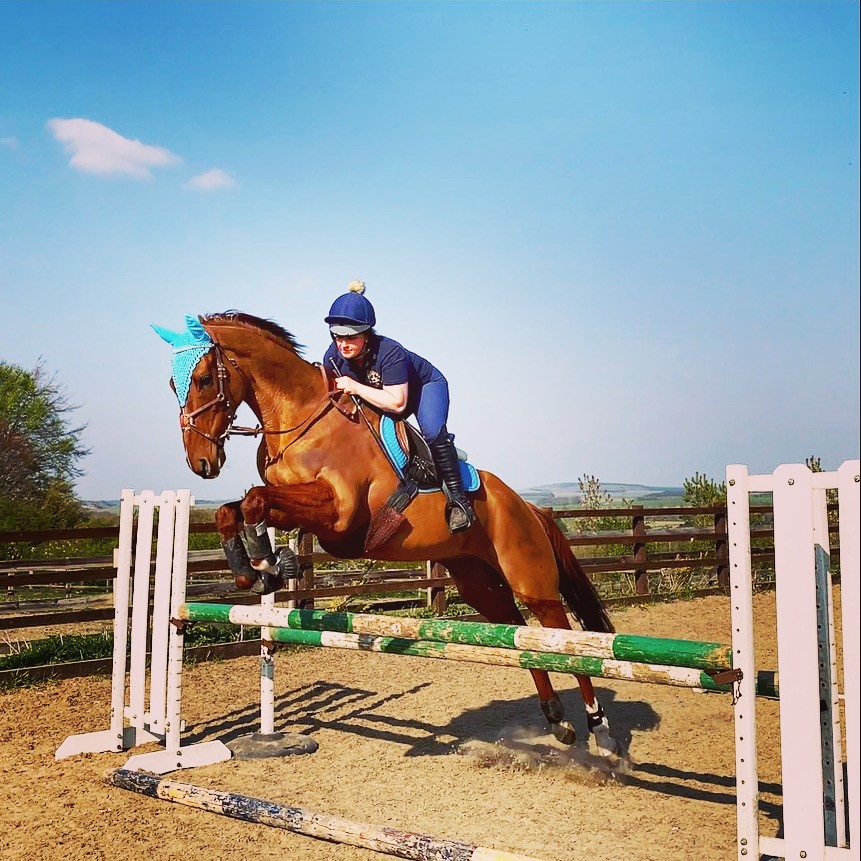 Red River
Red River was retired from racing after having a very unlucky career, showing plenty of ability but a few falls took their toll and it was decided to retire him from the track.
Luckily a loving home awaited him with Kim Bowness, who says "He is in excellent form and enjoying some down time out to grass. He starts his ridden work in May. Hopeful to have a summer of fun and education, ready to field master with me through the winter."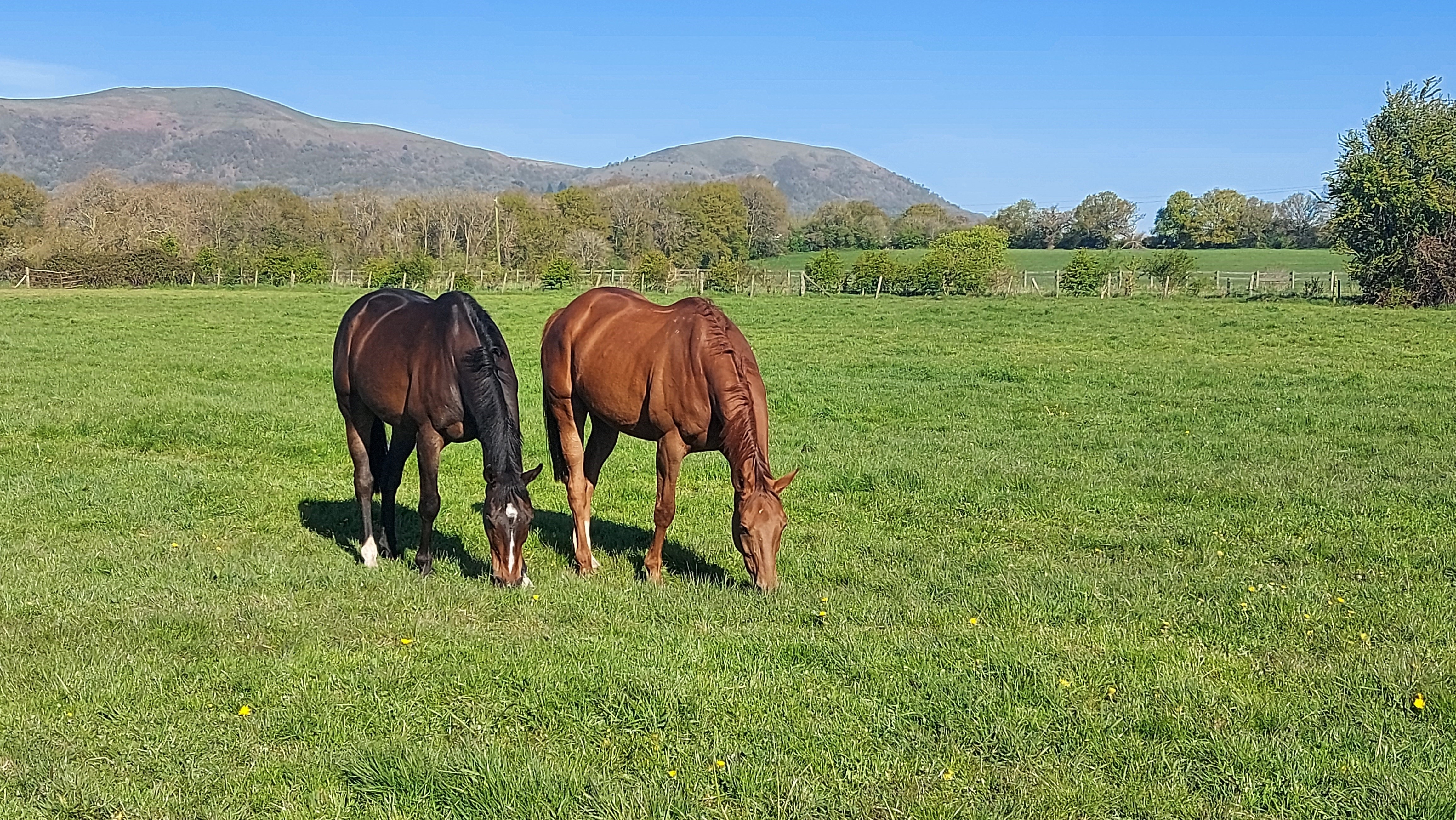 Miss Gemstone
Miss Gemstone who was homebred by her owners Sandra & Martyn Steer Fowler was adored by her lass Stevie Broadhouse but after being in training for three seasons, working her way from Bumpers to Chases it was decided a new career was in order.
Lianne Fras is now the new keeper of Miss Gemstone in Kettering and is looking forward to beginning her retraining. "Miss Gemstone is doing amazing, we have been having lots of lessons to improve our flat work and jumping . We have got our first ode on the 20th June which I'm really looking forward to be doing, all my instructors love her and said she's a top horse".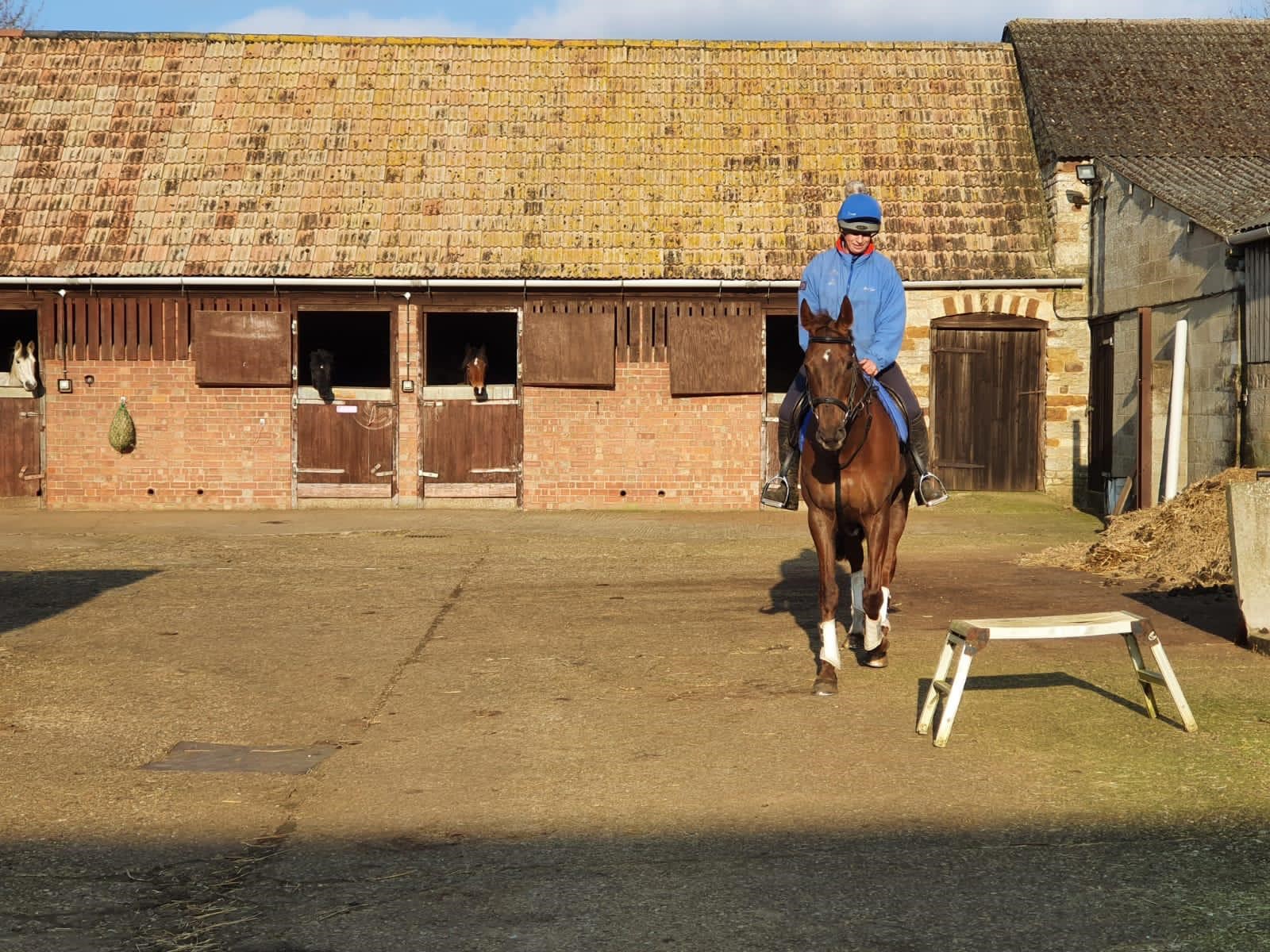 Sunblazer
Norman Carter bought Sunny at the July Newmarket Sales in 2015 for £8000.00 with the plan to try and race at Royal Ascot, York, Chester, Goodwood, Newmarket and have some fun days out with him; he ran at all those meetings and although he only won at Newmarket he ran some really good races at all those meetings.
Sunny loved the all weather and when the turf season finished Sunny hit the all-weather and that was a huge success. He won 7 races for us on the all-weather, ran in a career total of 69 races of which he won 10 (including one hurdle win) and was placed second 8 and third 10 with a career total earnings of £86,453.
Sunny is now enjoying his well deserved retirement with Robert Jefferies where he partakes in hacking and low level showjumping as you can see he is rather good at it.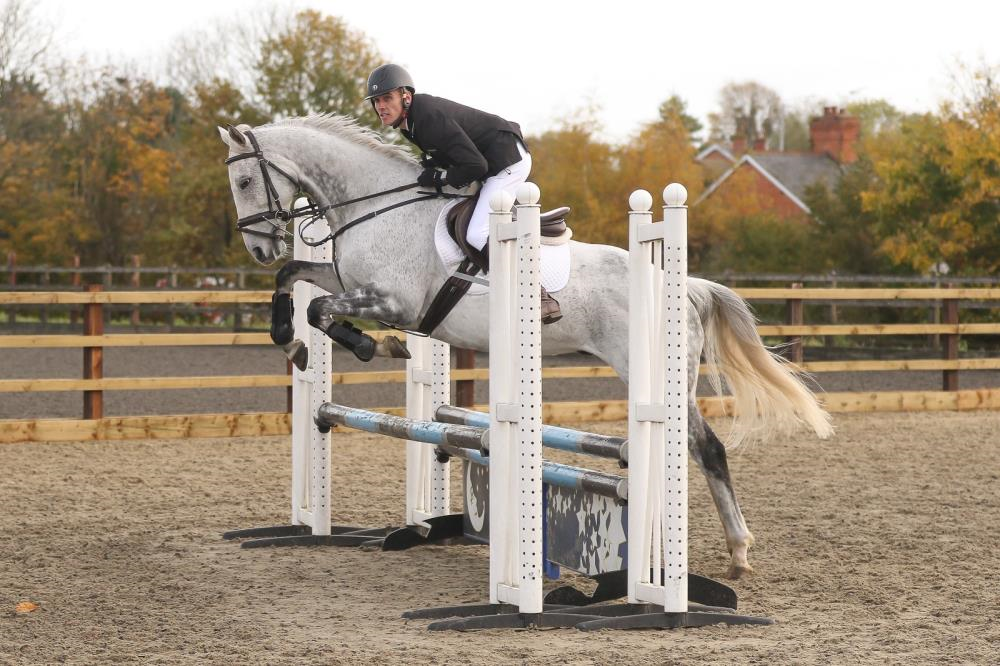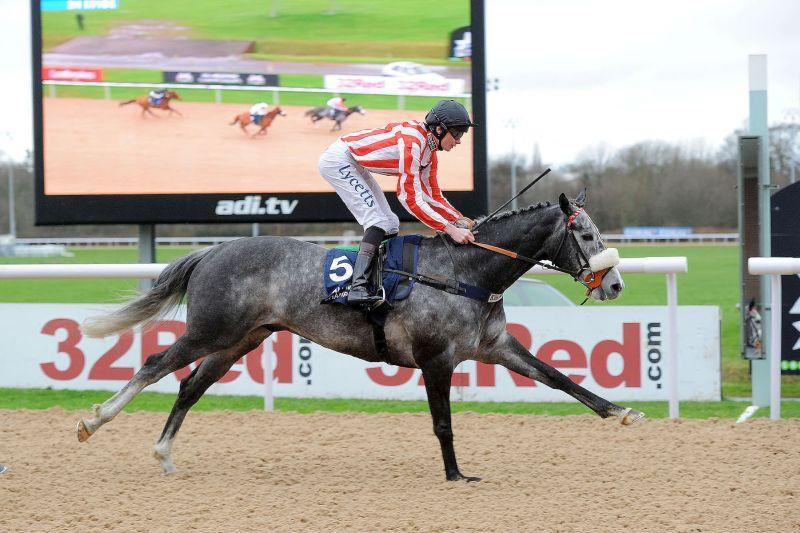 Abbreviate
Georgia Self rehomed Abbreviate 18 months ago. Georgia treasures Abbreviate and has given him the most loving home possible.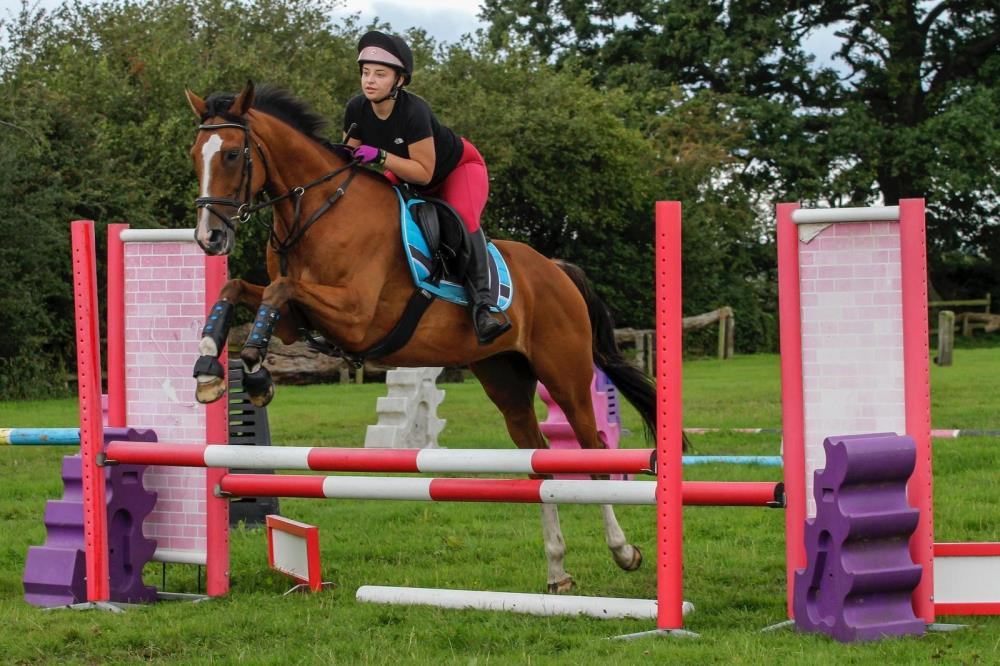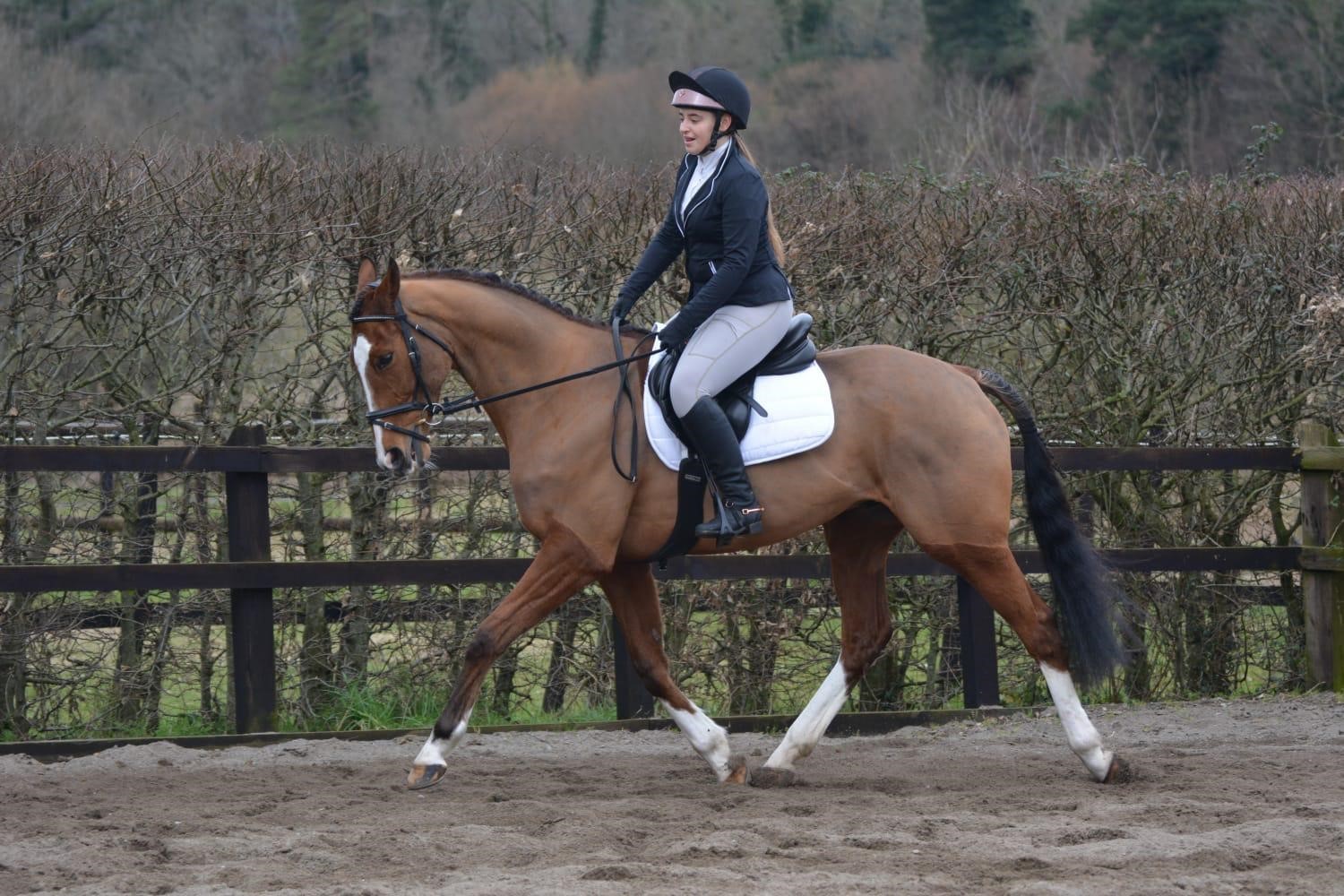 Mr Macho
Mr Macho was retired from racing in December 2018 and was rehomed to Sarah Kidd in Worcestershire. Aftr a well earned rest, he has slowly started coming back into work and is enjoying being hacked out. Sarah is very much in love with this lovely horse and is very excited about the future she has with him.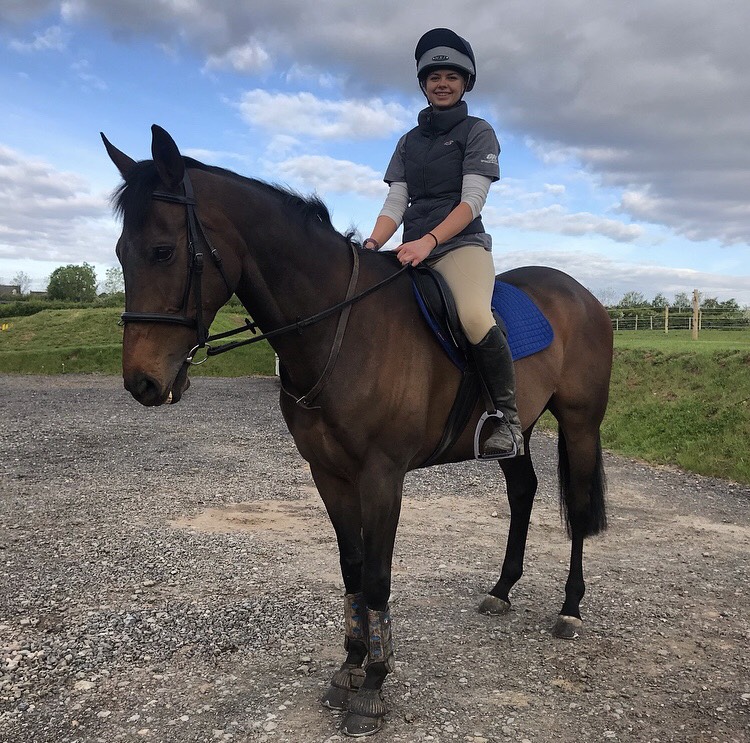 Involve
Involve only had the one season in training before we realised that it really was not meant to be for this petite gelding by Dansili.
Luckily there was a willing rider Lucy Ward who wanted to take him on and uncover his true potential. Involve is currently relishing in his retirement and only recently enjoyed his first horse trials at Aston le Walls.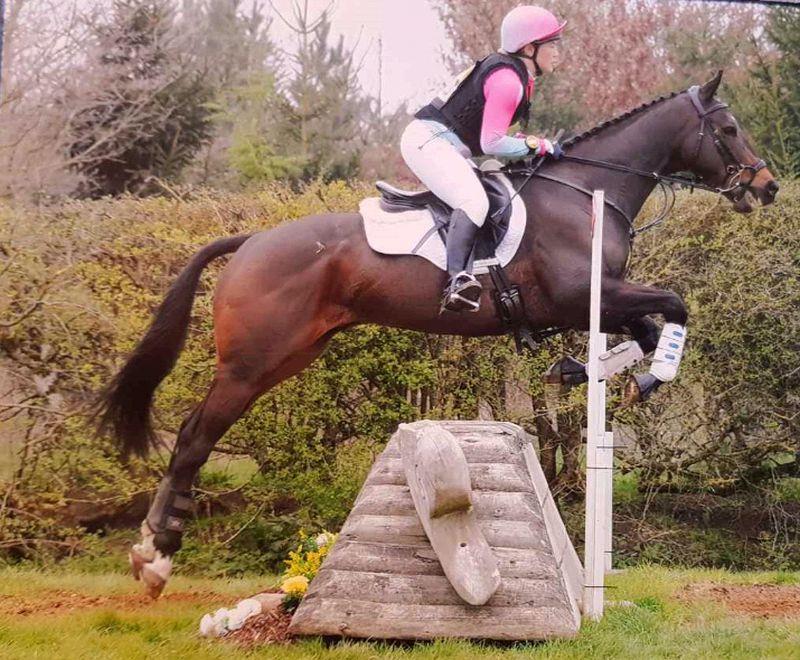 Knockanrawley
Knockanrawley had read the script and came home in front to bow out in style! We purchased this beautiful horse back in May 2013 at the then Brightwells Sale at Cheltenham. He had a great National Hunt career over six years, with highlights including winning the Mandarin Chase at Newbury. He won his first start for us over hurdles at Towcester, unexpectedly beating one of our other syndicate horses Silver Eagle, he always has done everything his own way!
He is now enjoying retirment and will be seen out on the blood hounds hunting field next season!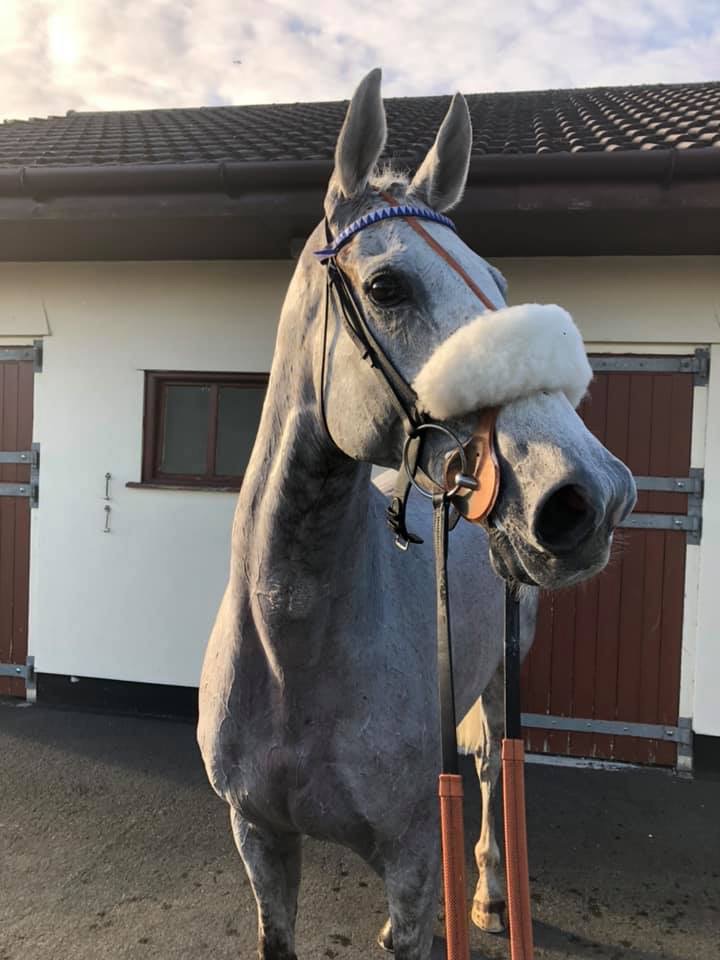 The Last Samuri
The Last Samuri was retired from racing in March 2019 following a great career spanning over 6 years.
The 11-year-old was initially trained in Wexford by Sean Doyle then by Donald McCain, before joining us, where he not only finished runner-up in the National but was placed in two runnings of the Becher Chase over the famous Aintree fences.
He earned more than £400,000 during his career, in which he won eight of his 27 starts, including the 2016 Grimthorpe Chase at Doncaster.
The Last Samuri ran in three Grand Nationals in all, but he was unable to match his second place, finishing 16th in 2017 and being pulled up last year.
He is now residing with Kim's daughter Pandora "The old boy deserves a great life after racing. He will never be forgotten here.. we loved him and he now has a fabulous new home where he will be treasured and loved forever..My daughter Pandora is thrilled to be having him in his retirement and will be doing ROR and other forms of discipline that these old boys love." - Kim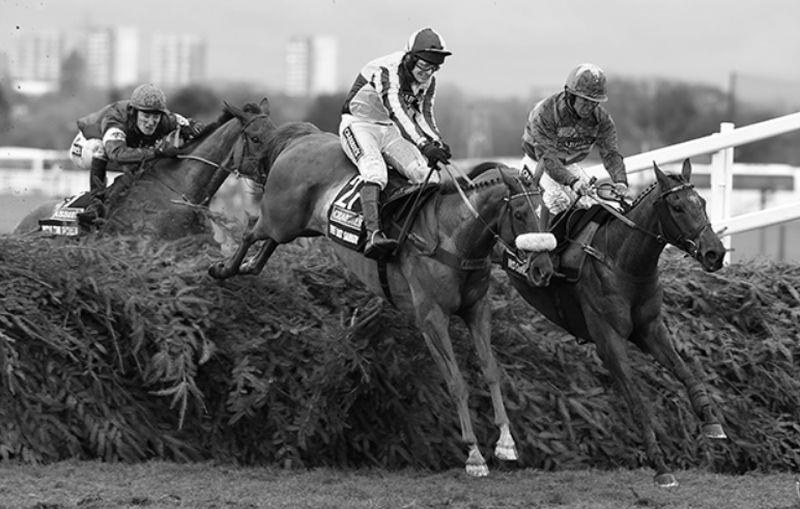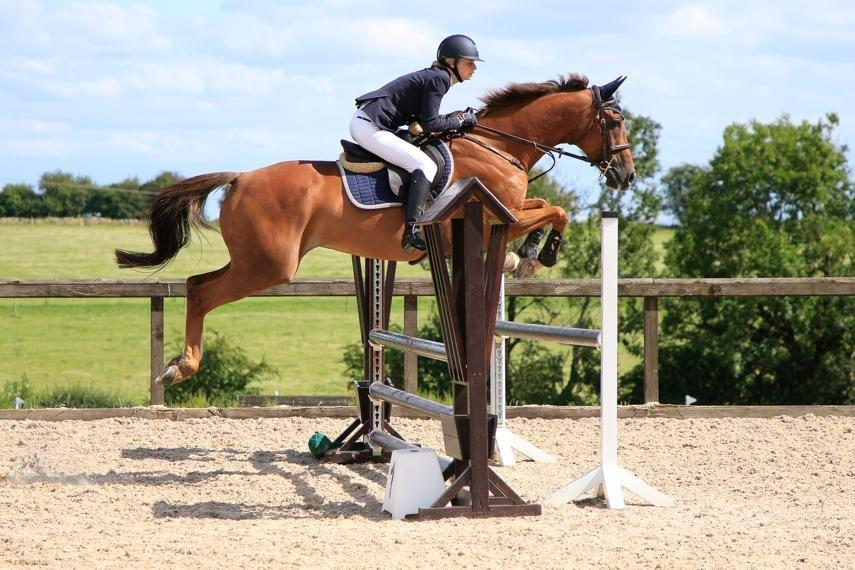 Net Work Rouge
Net Work Rouge was sold to Bart Beswick at The Ascot Sales last November for Andy Thomas Llewellyn to point to point. He finished a promising second firts time out and went on to win decisively second time of asking, it's safe to say he is flourishing in his retirement.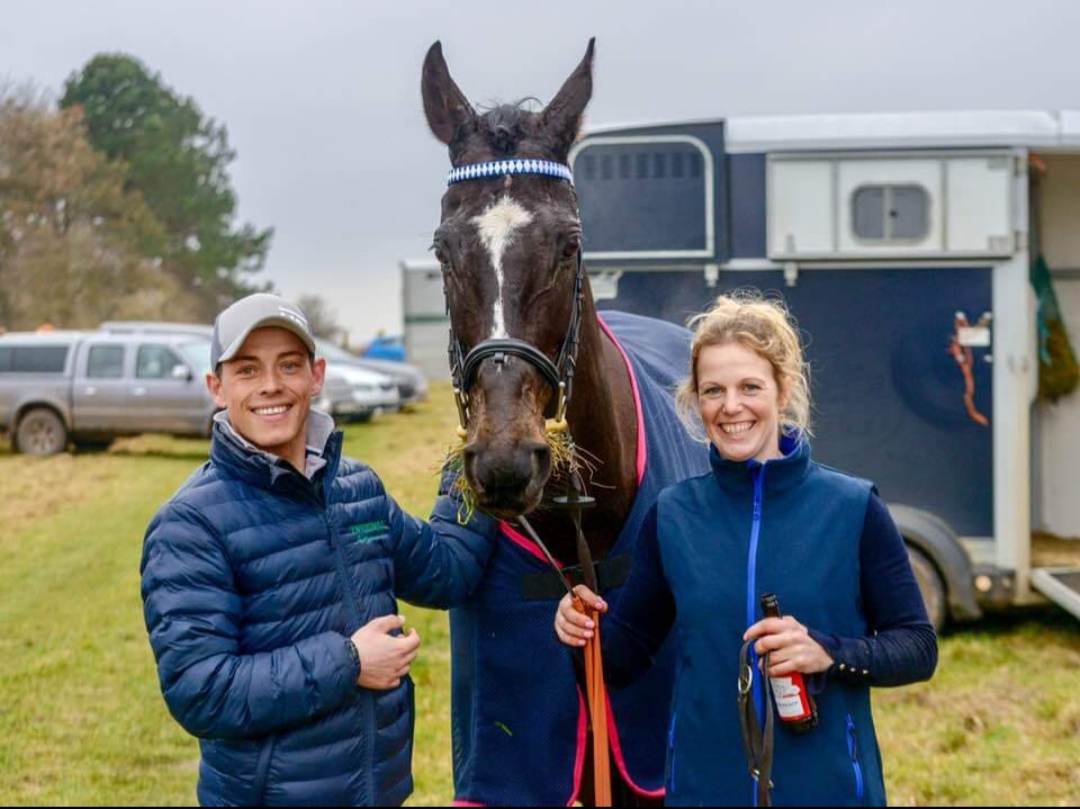 Harry Topper
It was a sad day at when Harry Topper retired on 26th April 2018 because he will be missed as we loved having him here. He came here as a gangly 4 year old, did us proud and very much reactivated my training career winning 3 graded races including a Charlie Hall and Denman Chase.
We were happy for Harry to leave us sound and still able to enjoy a great life after racing, Yes we will miss his box walking, wind sucking and his happy face.
Harry Topper finished his racing life after winning 8 of his 24 races sound and, all I can say is thank you Harry for all you have done for us.
Following a glittering racing career, Good news as Kayleigh Thompson, who used to ride him and look after him when she worked here, has taken him on.. Harry is now based in Ireland and both Kayleigh and Harry are very happy.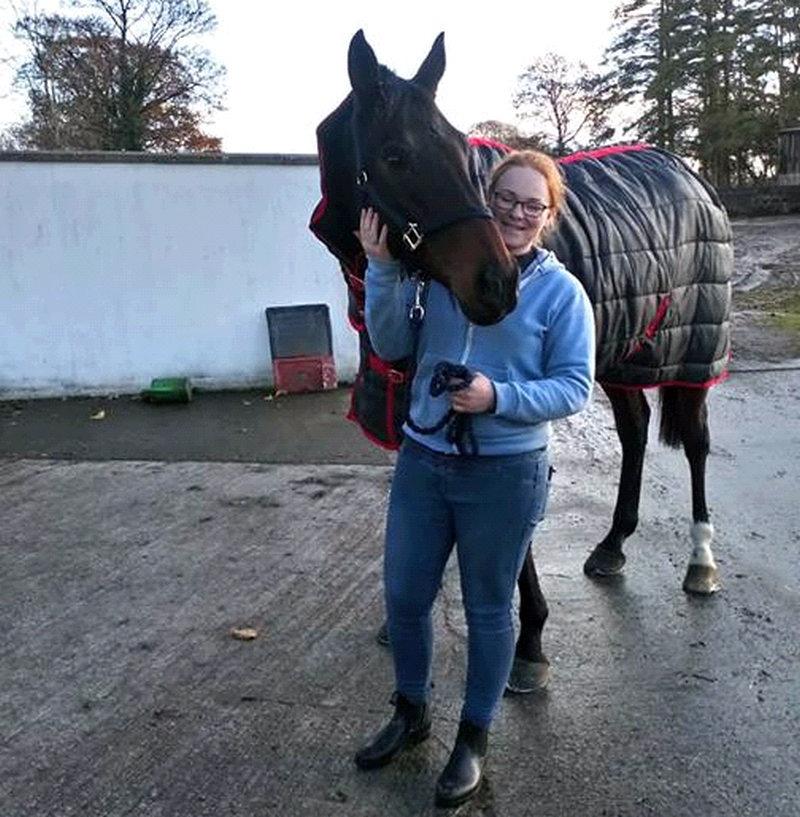 Braw Angus
Braw Angus raced for three years before being retired in January 2019, running a total of 13 times, once over fences. His owner Iain Buchan called time on his career after he had not shown much love for racing anymore.
He is now enjoying his retirement with the daughter of Anita Bambrick in swindon where he will hopefully be doing a bit of everything with this thoroughbred mad teenager! we hope that Angus brings her lots of joy!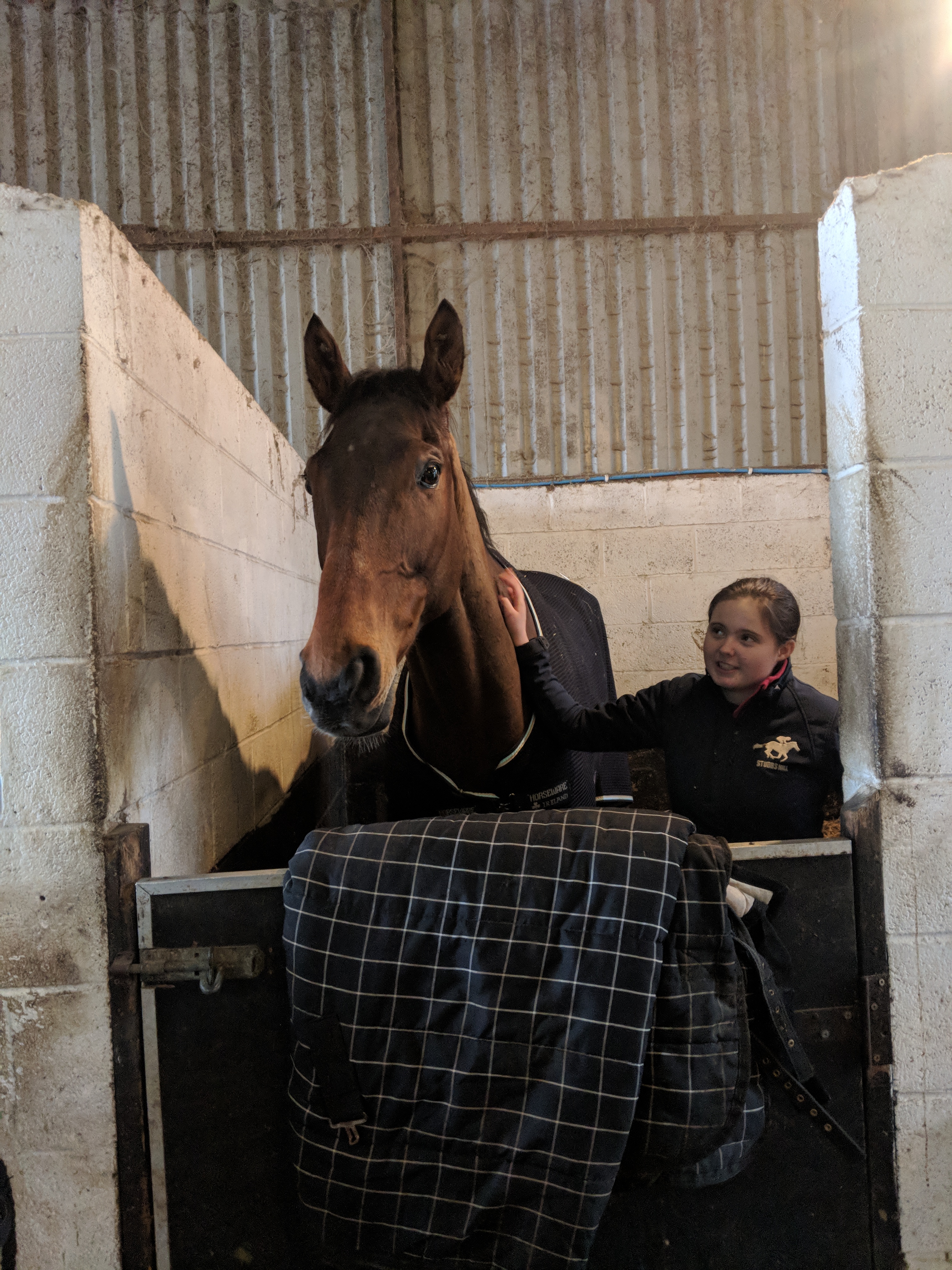 Jupiters Gift
Jupiters Gift retired from racing in July 2017 after a short racing career. She was sent to Mike Zurawski who took her to the Polo field where she has been very successful.
Mike has updated us on how she is enjoying her retirement - "She proved to be a dream to train and is a pleasure to look after. She took to polo relatively quickly and has finished her first full season a couple of weeks ago, even earning herself the 'best youngster' prize at the end of season presentations at my home club. She's on some well deserved r&r right now. She absolutely loves the game, so much so that she loads herself on lorries as she knows she's off for an away game. I've attached a playing photo of her down at Tidworth Polo Club when we were representing my regiment at a military tournament"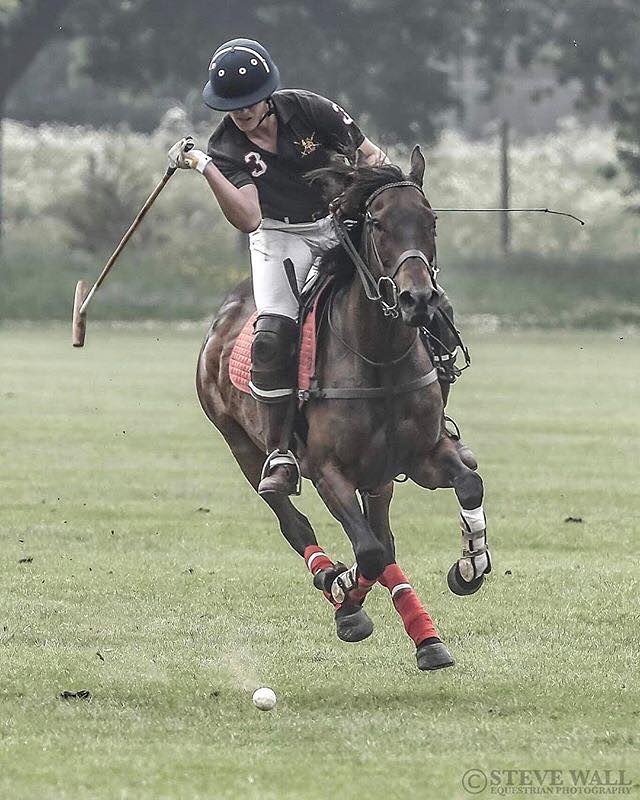 North Stack
North Stack now known as Amos/Mossy Moo has been enjoying his retirment with Lesley Shillito for the past six years. He has been competing and winning unaffiliated dressage and eventing.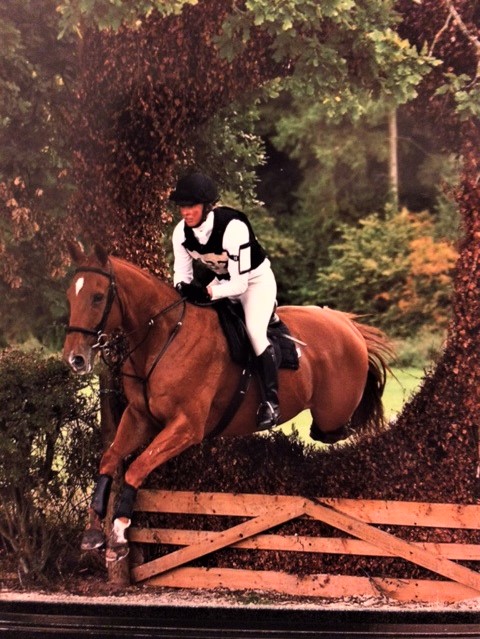 South Stack
South Stack (Amie) is enjoying his retirement with Charlie Lenton and has proven to be a real all rounder, competing in the show ring, winning ROR and Riding Horse classes, he has also been out in the dressage arena with fantastic scores. He is currently turning his hoof to showjumping and xc training so with a bit of luck he will be out eventing next year.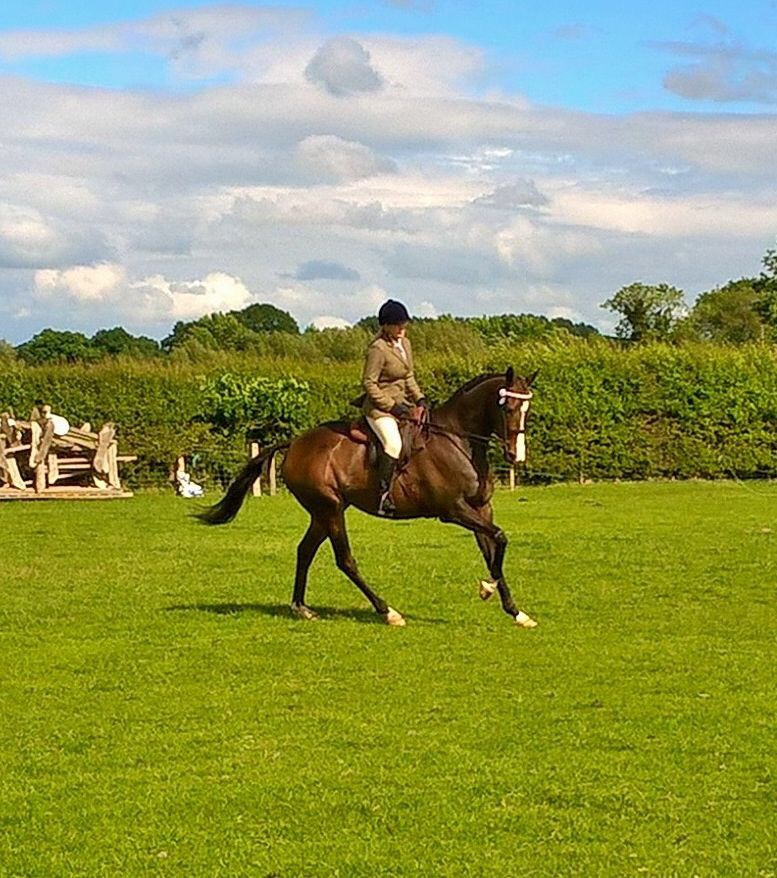 Darna
Darna was a star for his owners and his us and we retired on 4th May 2016. We bought Darna for Julie and David at The Newbury Doncaster Sales after winning two hurdle races for Willie Amos. Buying him brought Julie and David back into the yard as owners on the retirement of trainer Paul Dalton. Darna won 3 of his 5 races his first season for us and looked a chaser with a big future. Sadly he missed some time off the track due to a slight leg injury and while he was off we also tinkered with his wind. He came back and was impressive at Sedgefield and then of course he won at the Cheltenham Festival.. The owners and trainers dream came true.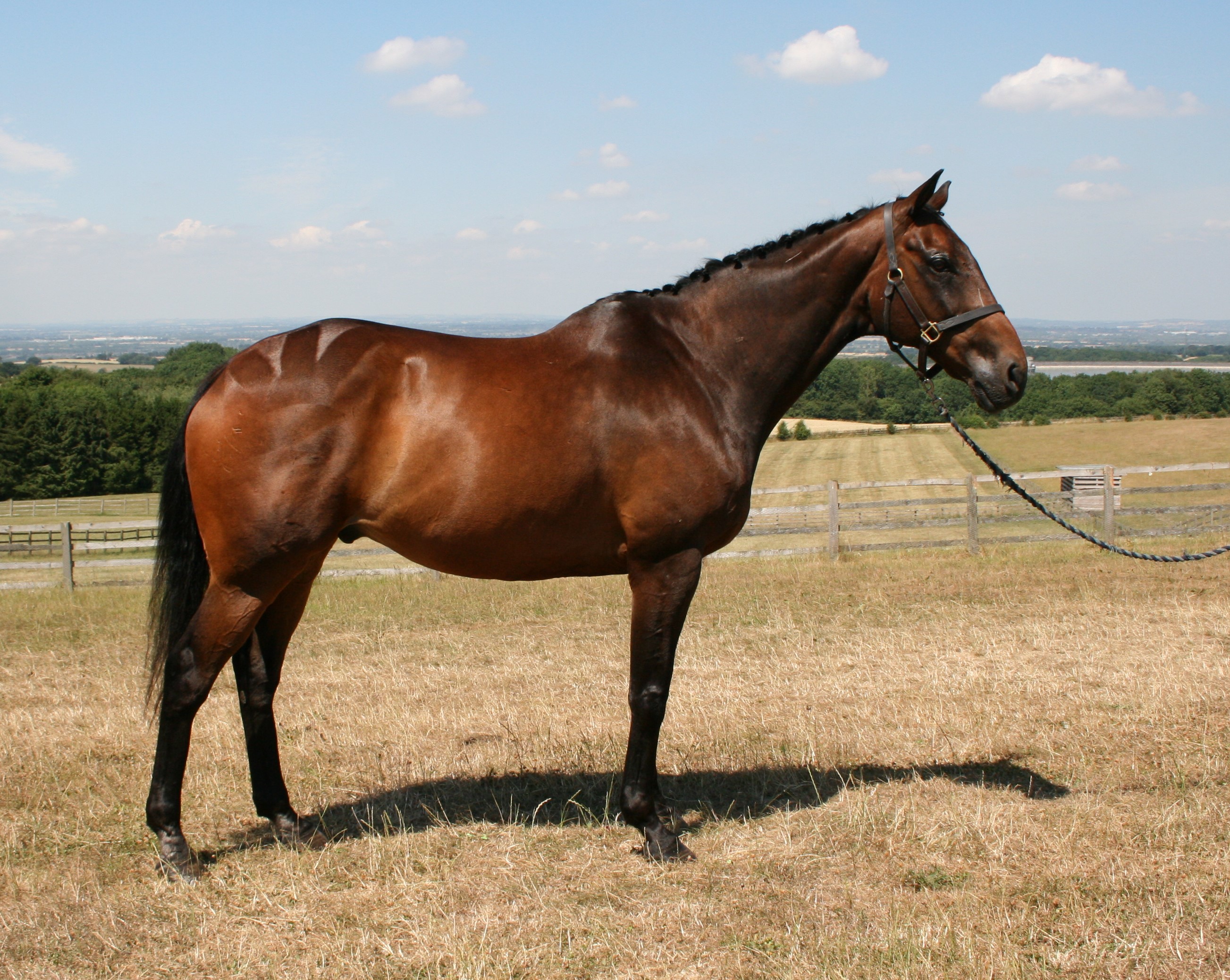 Russian Lad
Russian Lad has been with Frances Elms since retiring from racing in 2009. He has been enjoying his retirment in the field and taking part in fun rides and riding club activites. His latest challenge has been Dressage to Music which he seems to be enjoying.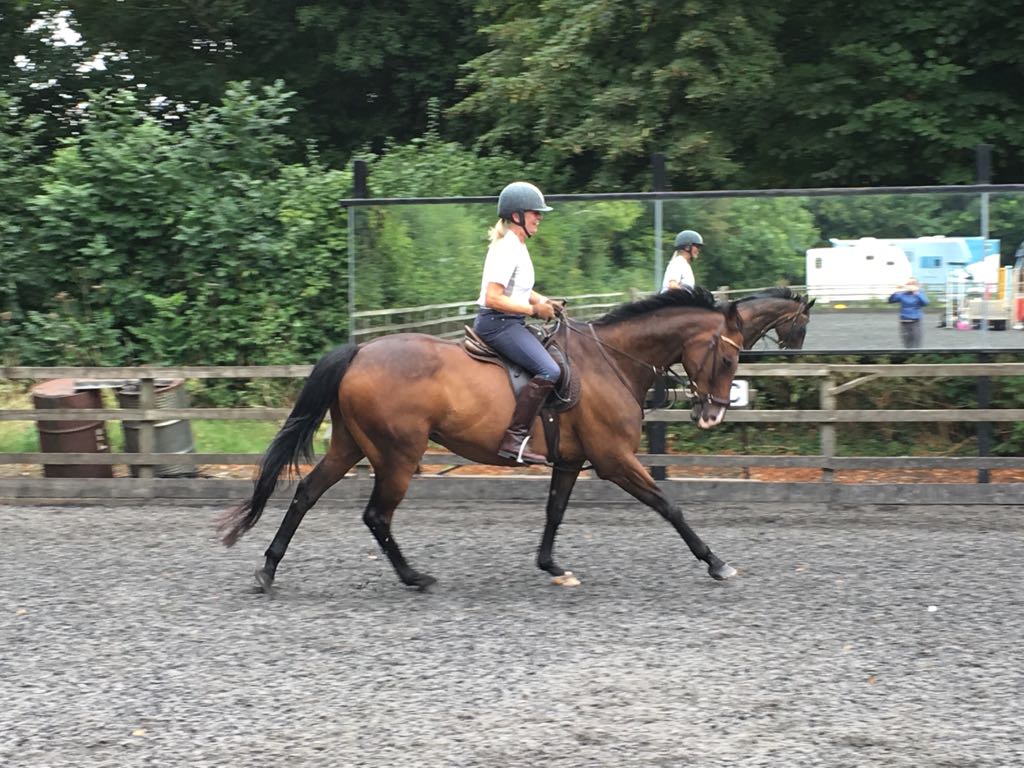 Sirius Chesnut
Sirius Chesnut ran his final race under rules on 19th April 2013. He has been with Katy Ferrari for just over 3 years now and competes at dressage. He has competed in the RoR National Championships at Aintree and went to the British Dressage Thoroughbred Championships last weekend and won the Novice Championship! We also went to the ROR Dressage Championships at Blenheim Palace last week and finished 7th; Sirius is currently excelling in his retirement.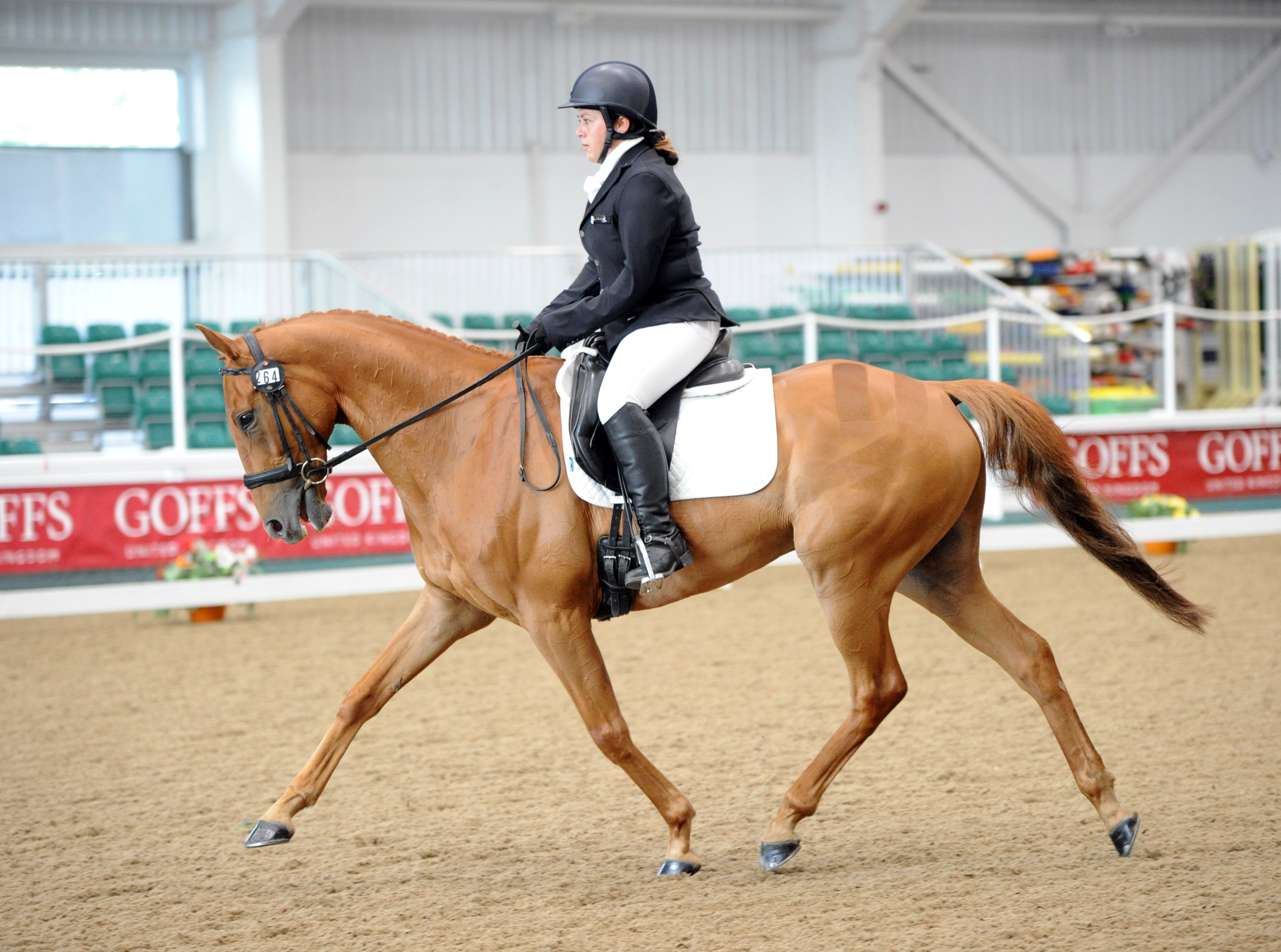 Rhianna
Rhianna was retired from racing on 23rd July 2016 followng an unsuccessful career in racing, she reallly did not take to it although she had plenty of scope.
Owner Norman Carter retired her to Lizzie Luxton in Devon to go point to point but once again she really didn't show any signs of enjoying herself, so in 2017 she was sent to try one day eventing which she really took to, winning an unaffiliated event, she was fantastic over the cross country.
Back in pre training this year she seemed to be suffering from a back problem and subsequently has had a reoccurrence of a check ligament injury she had last year. So it has been decided that Rhianna will now be turned out in a paddock until next year when a suitable stallion will be found for her and she will be put in foal.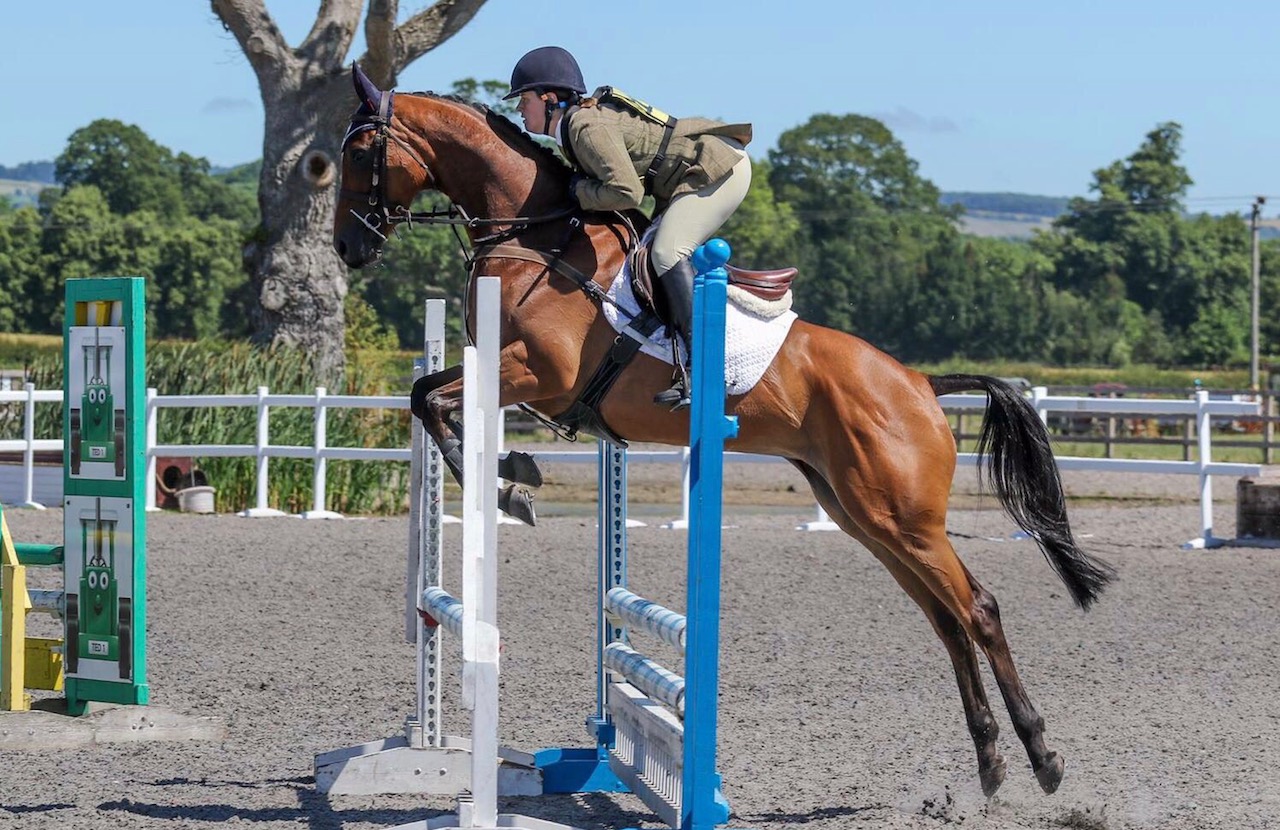 Milord
Milord ran his final race at Worcester on 11th June after an interesting career which started in Germany as a 2 year old which included a run in their Derby. A fourth at the Cheltenham Festival was probably his highlight, although winning was probably better. He raced in 47 races, five of which he won and accumulated a total of £37,512 prize money during a glittering seven year career.

Milord is now enjoying his retirement with Teresa Thurston who has been gradually introducing new experiences such as lunging, cross country schooling and a few cows! He has settled in very nicely and Teresa feels very lucky to have been given the chance with Milord. The aim is to carry on gently schooling and generally broadening his horizons, with the hope that by spring next year, he might be up to a few competitions; the goal is to compete in an unaffiliated event.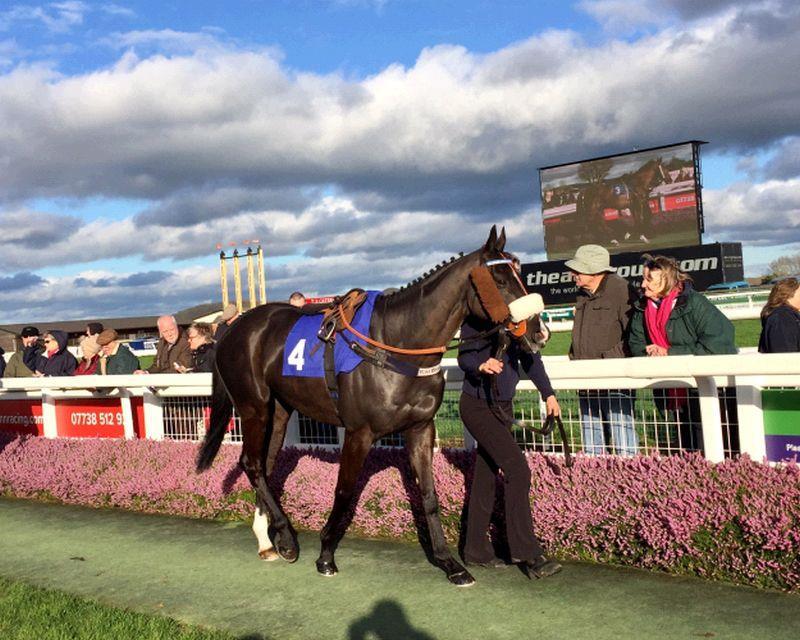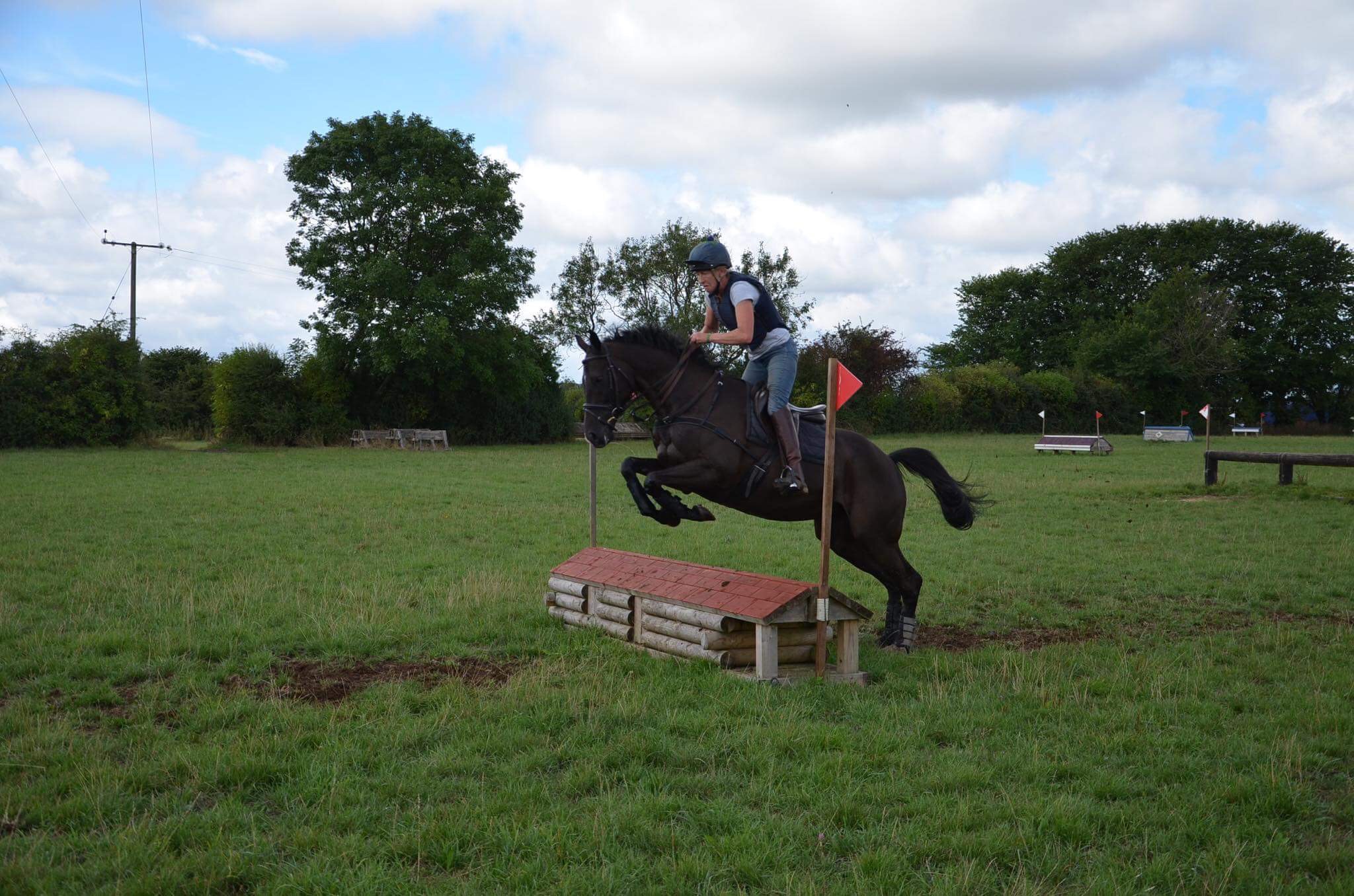 Forgotten Hero
Very much a family favourite for his owners David and Julie Martin who bought him originally with the view of running at The Cheltenham Festival. That quickly changed and they kept him flat racing with John Hills where he won four races and over £90,000 in prize money; he climbed to a highest rating of 97 on the flat. Forgotten Hero them came to me with the view of going hurdling and although he never won, he was narrowly beaten at York on two occasions, finishing second in competitive handicaps. We ran a couple of times over hurdles where he also finished second, but we felt after running a total of 40 times, he deserved a good and happy retirement which he now has.
Forgotten Hero is now enjoying his retirement with Laura White where he has been doing in hand showing, finishing second first time out. Laura is aiming to do a dressage test with him in the next two months and training for this is going well. They are both very happy together.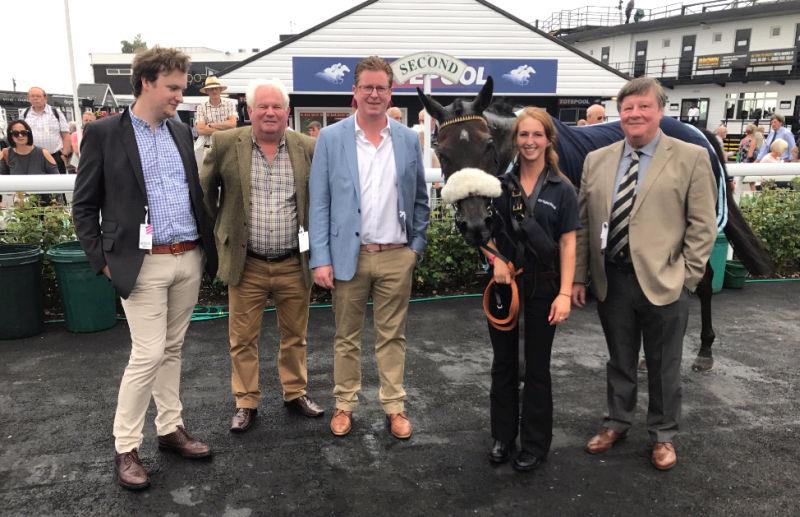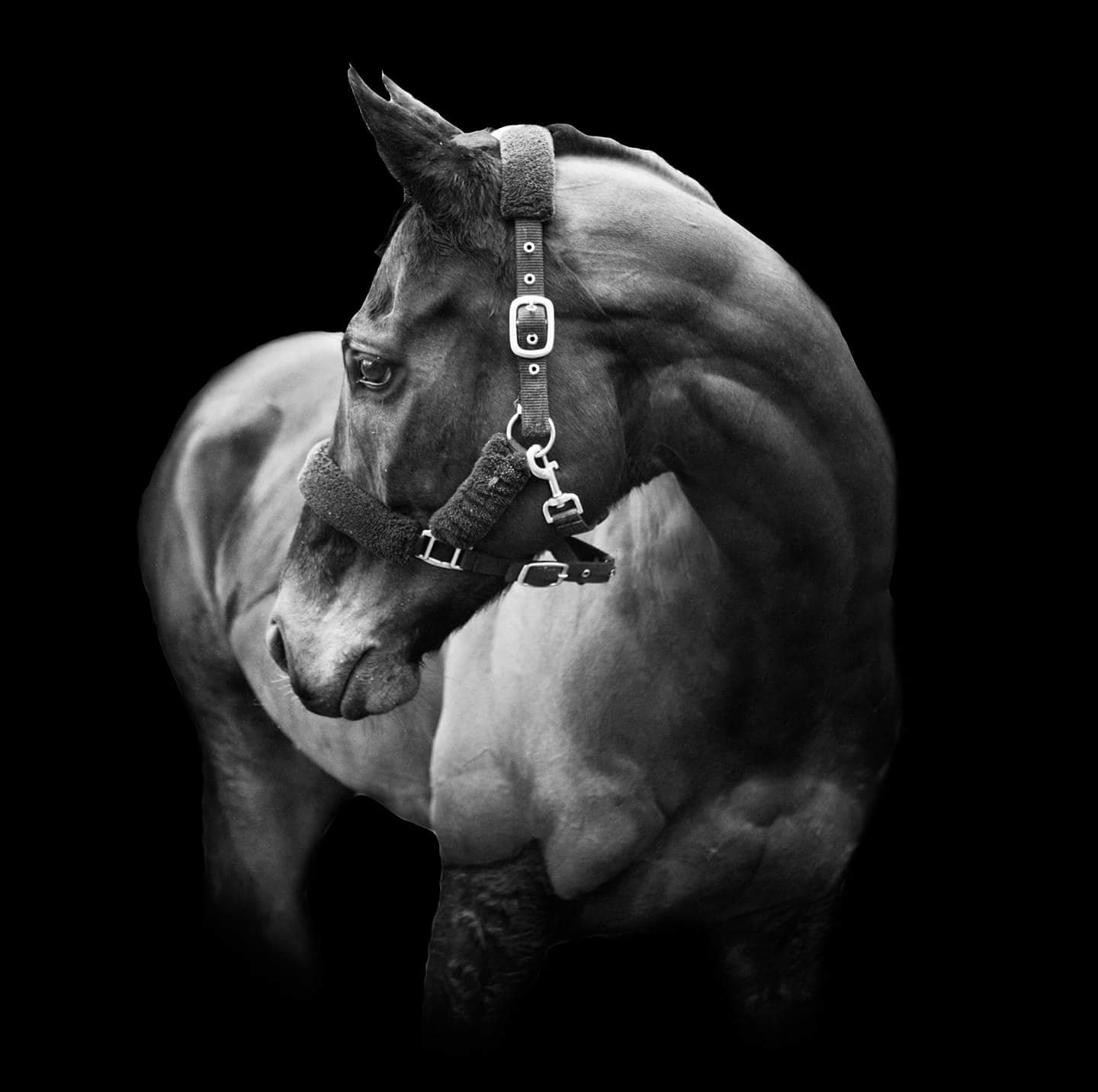 Un Ace
Un Ace was a horse we purchased after he won a bumper on the all-weather for Ben Case. He was an absolute gem to train and started his career with us by winning a novice hurdle at Doncaster and then went straight to The Cheltenham Festival where he ran an absolute blinder, finishing 11 lengths behind Vautour in the Supreme Novice Hurdle. His second season began with two wins over fences at Huntingdon and Doncaster where he then headed back to The Cheltenham Festival where he finished 13 lengths behind our own winner Darna, again another great days racing. Perhaps his best day racing and the day he will be most remebered for, was when he won the Waitrose Novice Handicap Chase at Ascot in March 2015 which was to be the last winner Tony McCoy ever rode at Ascot. So he finished his career in the record books!
Un Ace was retired from racing on 3rd May 2017 and is now residing with chiropractor Steph Targett. He is currently enjoying a lovely summer holiday as Steph is expecting a child but will be coming back into work in November with the plan to go hunting and team chasing in 2019.